AppToService - Turn applications into Windows services
AppToService

Purpose
Run applications as Windows Services
Version
5.00
Package size
~4.61MB
Platforms
Windows 11/Server 2022 down to Vista, 32/64-bit
End User license price
$24.95 (major upgrades: $14.95)

Prices in US dollars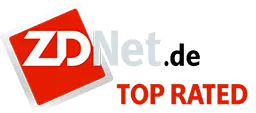 Turn any application into a Windows Service to start it when the computer boots without logging on, keep it running 24/7 without human intervention, survive logoff/logon sequences, operate discreetly in the background, and run safely under a secured account.

AppToService is a Windows Console application that lets you run programs, scripts, batch files, shortcuts and other types of applications as Windows Services. This allows you to have some of the benefits of Windows Services such as:
Starting an application whenever the computer boots, without user interaction or logon.
Running discreetely in the background without user interference.
Surviving logoff/logon sequences.
Restarting automatically in case of failure.
Running under a specified user account for security reasons.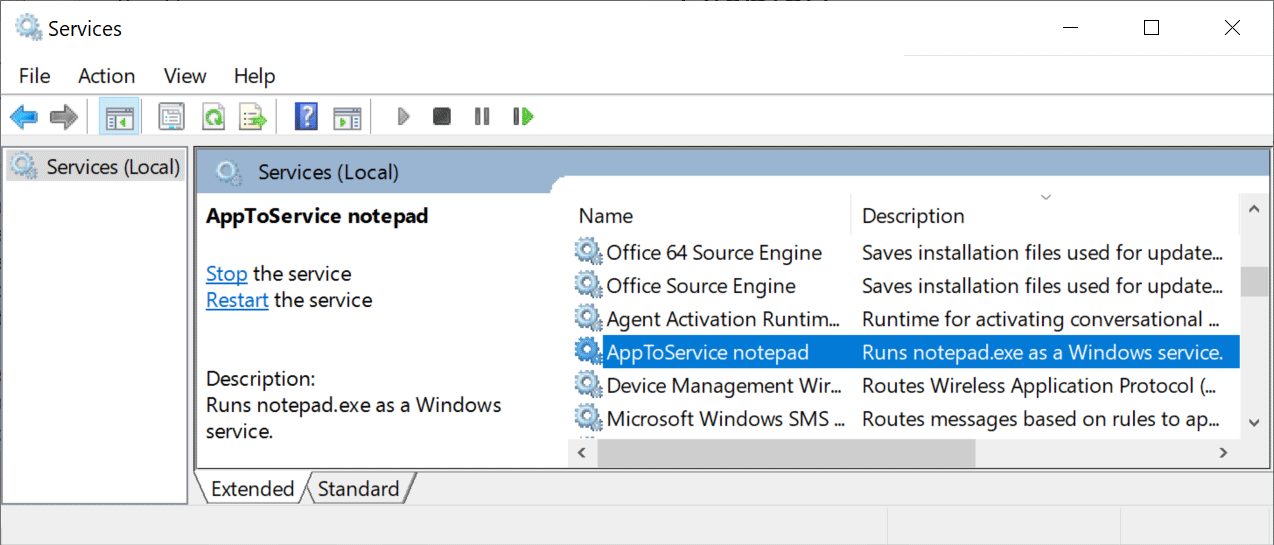 You don't have to be an IT professional to deal with services: AppToService has an easy interface and a thorough help guide filled with tips and examples. But if you are an IT professional, check AppToService OEM if you are interested in bundling AppToService with your company software.

Stop wishing your application was a service. Make it run like one with AppToService!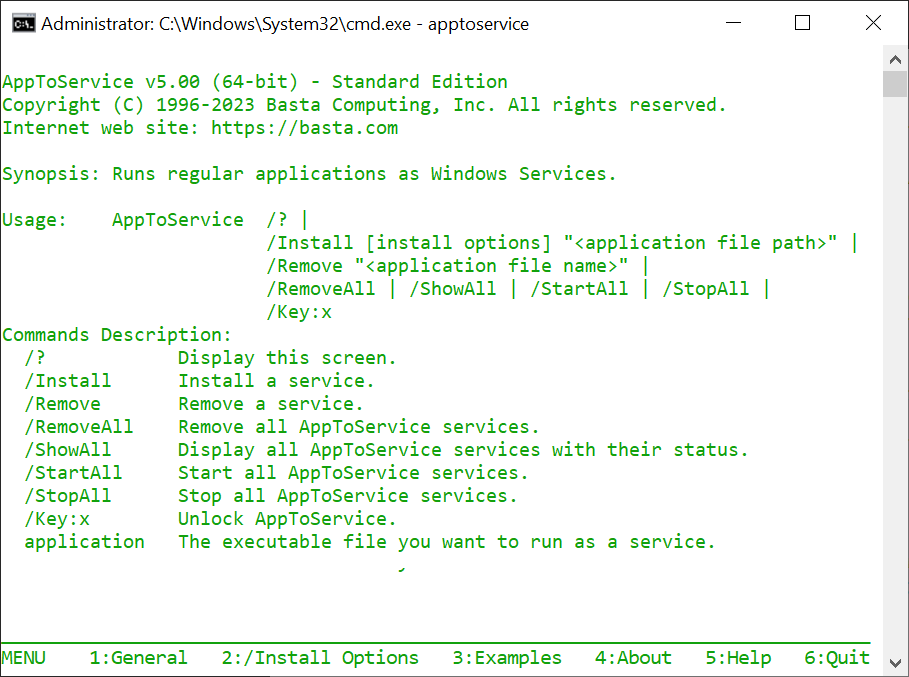 Main screen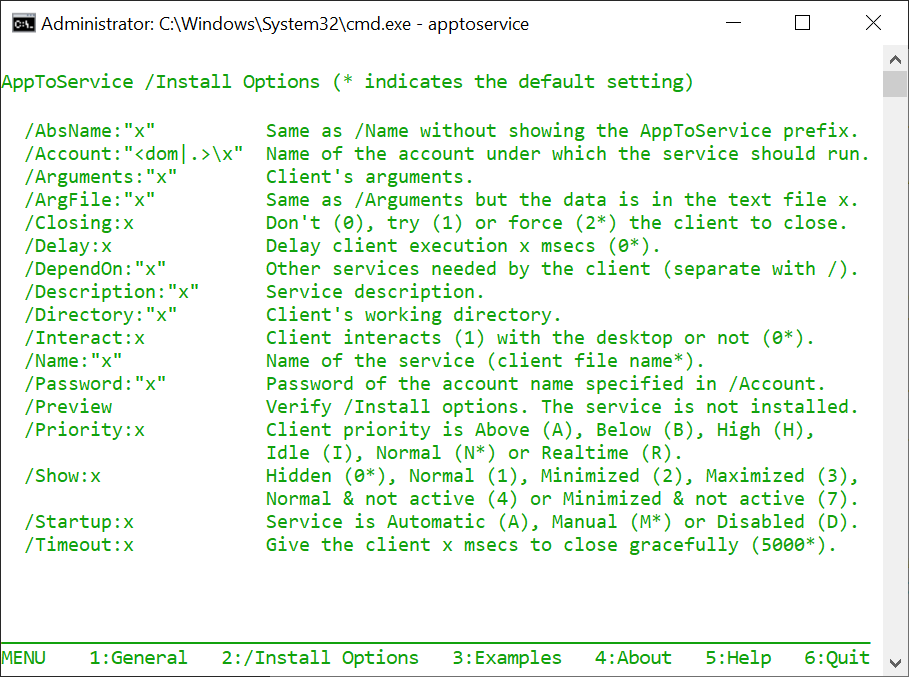 Install options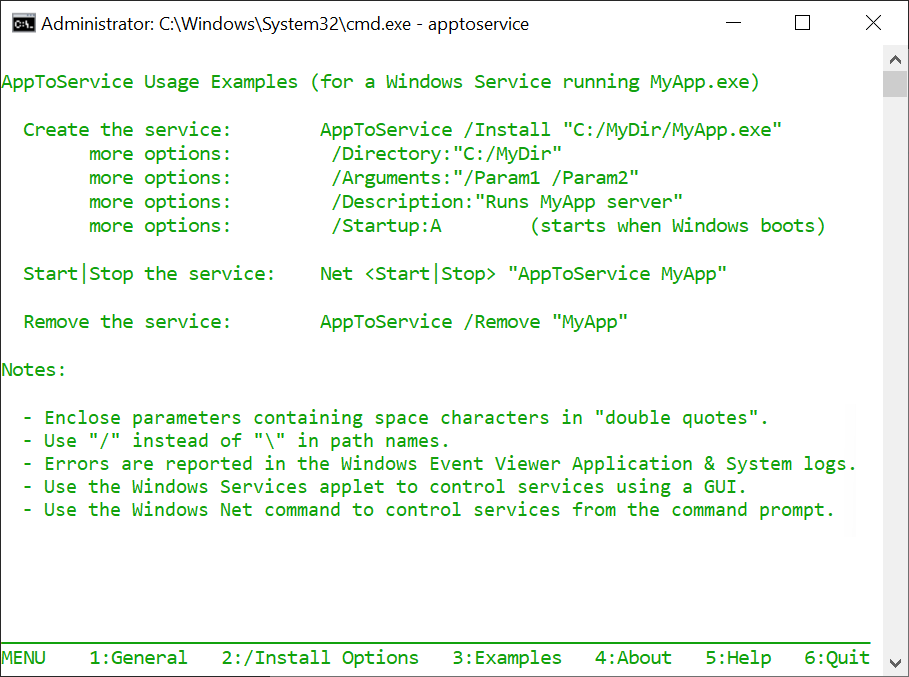 Usage examples
Run any application like a Windows service.
Run applications 24/7, unattended, and survive logoff/logon sequences.
Console application with a tiny footprint.
Very easy to use and no messing with the registry.
Many options available for greater control.
Works with virtually any application.
Includes a comprehensive help guide.
End User, Enterprise and OEM licensing available.
Version 5.00 on 2023-05-08
Overhauled client application management to handle multiple processes.
Added process priority class options.
Performed stability and performance improvements.
This version includes major enhancements. Licensees using older versions of AppToService can upgrade at a discounted price, or free of charge if the licenses were purchased within 30 days of this release date.
Version 4.43 on 2023-02-13
Version 4.41 on 2021-07-16
Version 4.40 on 2020-02-24
Maintenance release.
Discontinued Windows XP and Server 2003 compatibility to take advantage of newer Windows features. You can download v4.38 to run AppToService on Windows XP/2003. The new minimum is Windows Vista and Server 2008.
Version 4.38 on 2018-03-07
Version 4.35 on 2015-09-23
Version 4.30 on 2014-04-29
Updated the exit code of services to match that of their client application. This enables the automatic recovery features of Windows Services to kick in when a client application is terminated with an error
Version 4.22 on 2013-06-25
Updated the software for Windows XP/2003 backward compatibility.
Version 4.2 on 2013-05-27
Updated the software for Windows 8 compatibility.
v4.1 on 2012-01-21
v4.0 on 2010-06-01
Updated the software for Windows 7 compatibility.
Created a 64-bit version of the software and updated the installer to include both 32-bit and 64-bit versions. The installer will automatically select the version matching your system.
Included a shell application (AppToServiceShell) in the package to avoid UAC prompts and hassles.
Upgrading to this major update v4.0 requires a licensing fee for existing customers who are licensed to use older versions.
v3.0 on 2007-11-15
Added a help guide to the software package.
Added the /Delay option to avoid dealing with service dependencies.
Changed the desktop interaction default from /Interact:1 to /Interact:0 because Windows stopped allowing services to interact with the desktop since Vista.
Updated the software to comply with Vista requirements. Previously, the program and its installer ran on Vista in compatibility mode. Now, they run on Vista in native mode, comply with UAC and other Vista technologies, and are digitally signed with an Authenticode certificate to ensure their integrity and authenticity. These major enhancements provide a better and safer experience when running the software on all supported Windows versions.
Redesigned the application to use the Unicode standard and improve its Windows integration and multilingual support.
Redesigned the installer to use Microsoft MSI technology and comply with recent Windows guidelines.
Refused service if the program file AppToService.exe is renamed.
Upgrading to this major update v3.0 requires a licensing fee for existing customers who are licensed to use older versions.
v2.8 on 2005-05-04
Added the /Description option to customize the description of services created with AppToService. Service descriptions are displayed, among other places, in the Windows Services application. Corrected the program to allow service names containing dot characters.
v2.7 on 2003-04-28
Added the /Account and /Password options to specify the account under which a service should run. Added more /Show options to specify the client window startup state.
v2.6 on 2002-09-18
Added /StopAll and /StartAll to easily manage AppToService services, and /Closing and /Timeout to control the termination of client applications. Enhanced /DependOn to accept multiple services and to accept services using their display name. Added /Preview to see the client's execution instructions.
v2.4a on 2001-09-19
Fixed a v2.4 bug that prevented the /Arguments flag from working properly.
v2.4 on 2001-08-30
Added support for batch files. Added /ShowAll and /RemoveAll flags to display or remove all the installed services.
v2.3 on 2000-07-16
Added the /Interact flag to specify whether the client application should interact with the desktop. Added the /AbsName flag to eliminate the "AppToService" prefix in the service display name. Extended the command line capacity.
v2.2a on 2000-04-16
Accepted lengthier command line arguments.
v2.2 on 1999-09-14
Added the /Name flag to allow the creation of multiple services hosting the same client application with different arguments, and improved the ability to close client applications when services are stopped.
v2.1 on 1999-04-29
Added the /Directory flag to specify the working directory.
v2.0 on 1998-12-01
Changed naming conventions and added /DependsOn. Changed the application name from ServiceIt to AppToService, and added support for command line arguments, execution priority, window state, and startup type. WARNING: This release is not backward compatible.
v1.0 on 1998-05-10
Initial release.
v1.0b on 1998-05-01
Beta release.
The following older versions are available to licensees for downloading:
---